Stewardship: Global Connections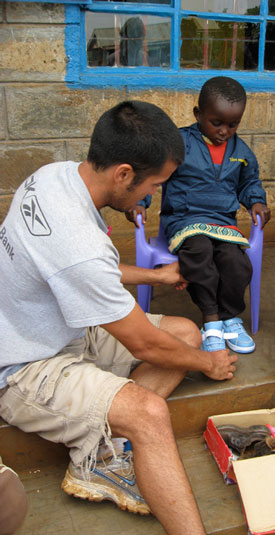 Columbus Brick Company cares about being a good steward of the environment. That is why the manufacturing plant and process we run as well as the product we create are environmentally-friendly. Here are a few highlights:
Moved by the experience of the trip and the desire to help those less fortunate, a nonprofit organization, Global Connections, was formed by some of the owners to support the Limuru Children's Center as well as other causes in the area. As a result of the continued efforts of the family and Global Connections, the Limuru Children's Center has grown considerably.
Today the Limuru Children's Center has two branches and 16 staff members. The center has grown from caring for 30 children in 2005 to over 350 in 2011.
Programs at the center now include preschool classes, feeding programs for both children and elderly and full time residency for orphans.  Along with these programs, physical improvements have also taken place at the center. Running water and showers have been installed and the children's center has relocated from a two room house to a refurbished school to support these additional services. In 2011 construction began on a new home for the kids living at the centre.
The Limuru Children's Centre cares for over 350 kids in the Limuru Highlands of Kenya, Africa including 42 orphans. The LCC provides shelter, food, clothing, shoes, transportation, medical care, preschool and a whole lot of love.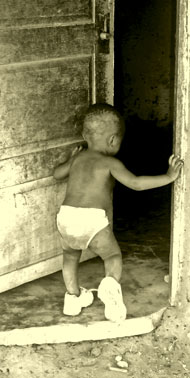 Global Connections is a non-profit created to address social injustice through sustainable humanitarian aid, while providing opportunities to serve and learn from the world's marginalized people.
For decades, trillions of dollars have been given in aid to the continent of Africa. In that time period, little has changed for the better and much has gotten worse–AIDS, famine, drought, political unrest and corruption continue to plague the continent. Therefore, Global Connections takes a different approach to the problems of the developing world.
Global Connections serves as a conduit between people, organizations and resources internationally and domestically. We partner resources and volunteers with organizations that are run by and serve indigineous citizens in areas where other large non-governmental organizations are not serving.
Learn more by visiting our website, www.globalconnectionsonline.us