Building Character…Since 1890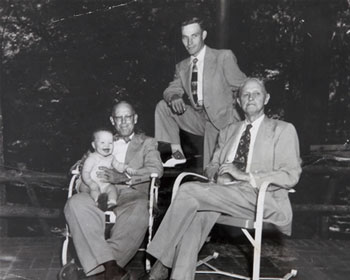 Left to right, Allen Puckett, III; Allen Puckett, Sr; Allen Puckett, Jr; Founder W.N. Puckett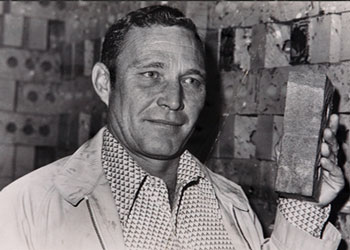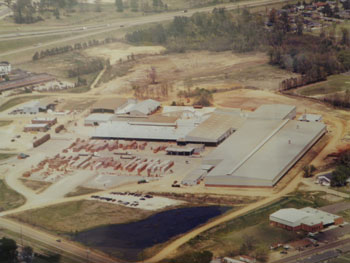 Columbus Brick Company 2006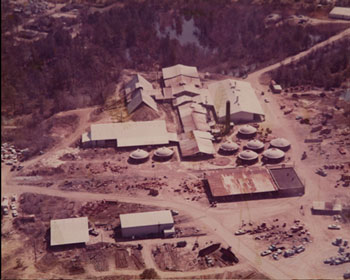 Columbus Brick Company 1950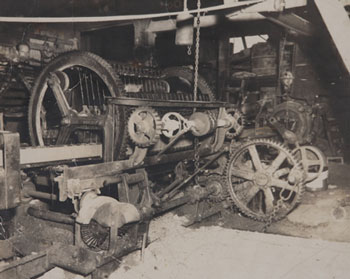 Brick Machinery from 1950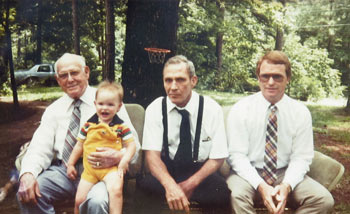 Allen Puckett, Sr; Allen Puckett, IV; Allen Puckett, Jr; Allen Puckett III
Columbus Brick Company first opened its doors in northern Mississippi over a hundred years ago. It was a time when bricks were made by hand, formed in wooden molds, and hardened by firing them with coal. Mule, rail car, and steamboat were the methods of transport and thousands of brick were unloaded by hand everyday.
Columbus Brick Company began when W.N. Puckett moved to Columbus, MS from Aberdeen, MS to lay brick on the oldest public women's college in the United States.  He was fond of recalling that he made that trip over a dirt road with no gravel and 35 cents in his pocket.  After finding that there was not an affordable supply of brick for the college, W.N and his friend W.S. Lindamood, founded Columbus Brick Company in 1890.  Puckett was 23 years old and Lindamood was 27.  They were life long friends and devout Christian men with strong work ethics that served them well. 
Now being led by the fourth generation, Allen Puckett, III often says, "our sucess is due to one thing – our employees.  They have made us what we are."  The fifth generation is now learning the business.
In 1890 there were over 100 brick companies in Mississippi.  Today, Columbus Brick is one of two brick manufacturers in the state.  We ship over 140 million brick a year throughout the mid-west and southern United States.  In addition, Columbus Brick is a distributor for many other brick companies based in Mississippi, Alabama, Georgia, North Carolina, South Carolina and Virginia.
We offer customers a unique variety of brick in a broad range of colors, textures and styles.  We are one of the only companies to offer the genuine papercut brick. The company can create custom brick shapes that capture the individualism that many architects and homeowners desire in their commercial and residential projects.

To discover all Columbus Brick Company offers, we invite you to visit Columbus Brick Company or speak with a representative in your area.

Columbus Brick Company. Building character… since 1890.